i try to make my son's lunches look fun so he wants to eat them. it works. i love cute dishes for him because it adds to the appeal.
berfore he was eating food i read in a magazine where a woman needed help getting her kids off their addiction to fast food. the author recommended using cute plates and cute food to get them interested in food at home. i knew i would never allow my son to become addicted to fast food, but the cute food idea intriqued me anyways. now all i need are some bento boxes!!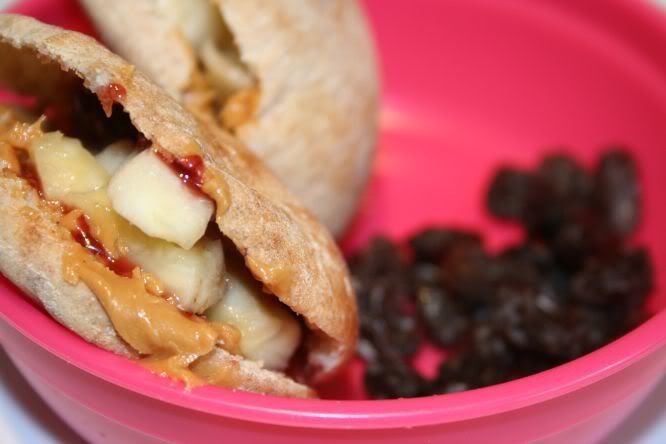 mini pb&j with banana chunks on bite size whole wheat pitas. just his size!