last wednesday i made
herbed pork chops with raspberry sauce
from
home_ec101.com
i'm not a huge fan of pork AT ALL, but my parents love it and i cook them dinner atleast 3 nights a week. they work late and they do a lot for me, so it's the least i can do(i do more though). it was the raspberry sauce that sold me on trying this recipe.
but.....i will admit that i like leftover pork sandwiches with some sort of fruit concoction. last time i made apple chutney, but this time i had the raspberry sauce.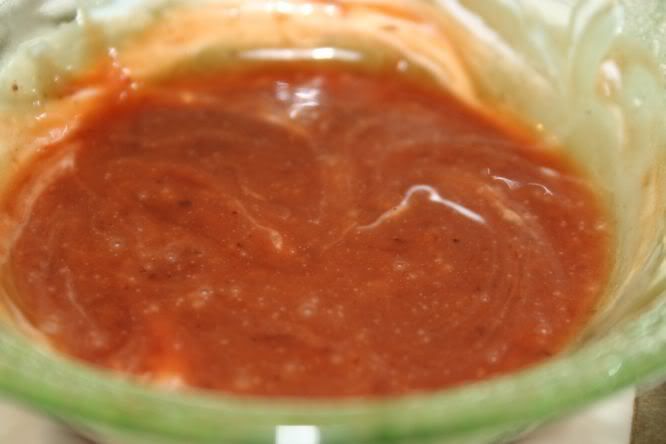 i mixed it with mayo.....