i seem to always have one banana leftover from my son's snacks. today it was two halves, so i decided to make banana bread. i love my recipe, because it is super easy to cut into 1/4's. 4 eggs, 4 bananas..you get the idea. silly me started to use my kitchen aide, but for those who have one, you know it NEVER gets the bottom. and seeing as though its only a small amount of sugar and butter...it wasn't doing the trick.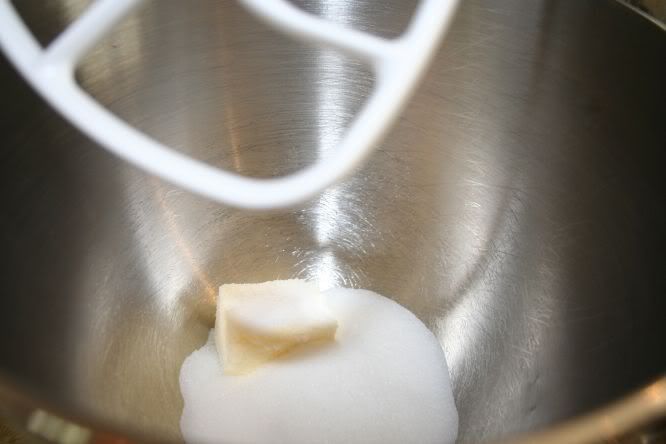 so, i started doing it by hand.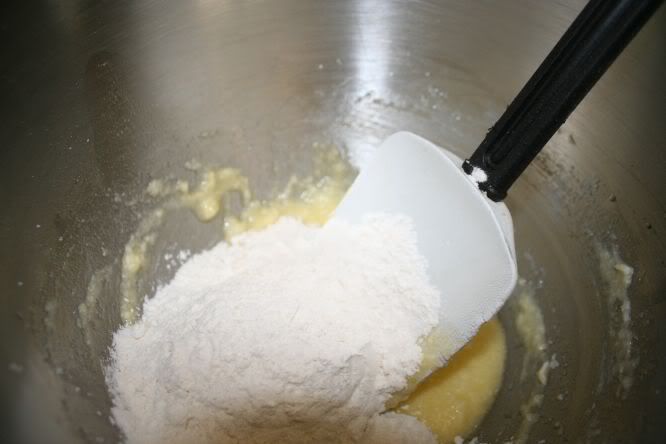 i HATE eating bananas, but if they are mushed up very good and thrown in cake batter you better believe i will eat them. when i went to grab the two halves, one was in no way going into my cake, so it got about 3/4 of a banana.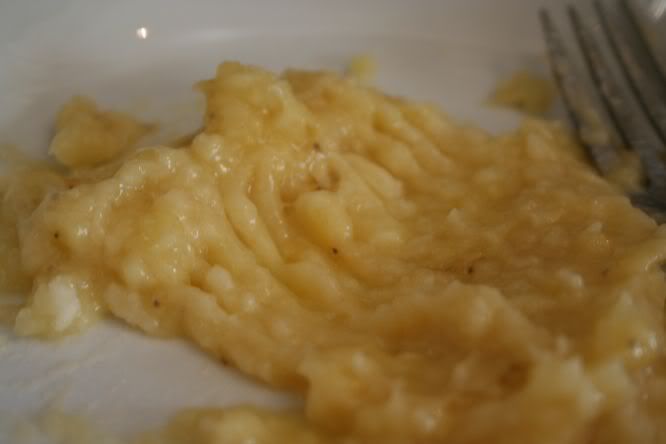 i had enough batter for 3 muffins. i do A LOT of baking in ramekins. you would be amazed how well they come out. ease and taste!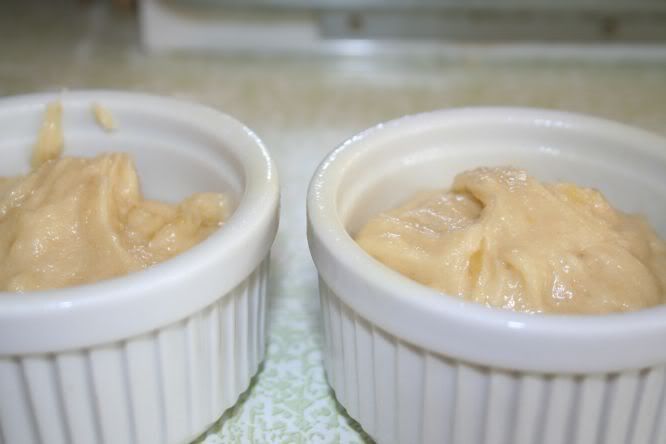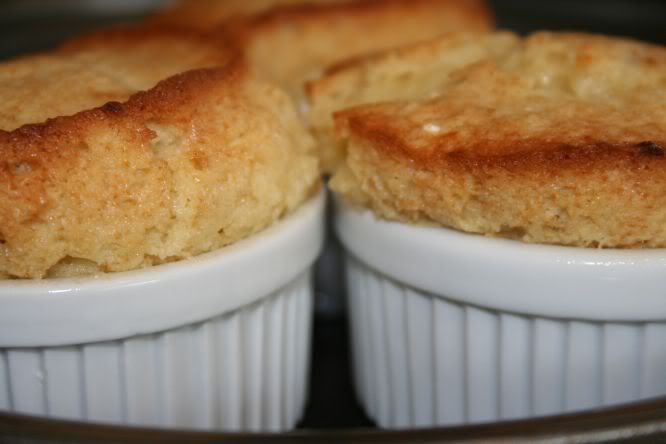 most things come out of ramekins looking like popovers. so rustic!
1.5 sticks butter
2 c. sugar
4 eggs
3.25 c. self rising flour
4 bananas, mashed
1 t. vanilla
1 c. pecans
~cream butter and sugar. blend in eggs one at a time. beat. add flour, bananas, vanilla and nuts. blend with spoon. pour into well greased/floured 9x13 pan or in my case, muffins or ramekins.
bake for 40 minutes @ 350 degrees. (if baking muffins start at 25 minutes...may take whole time, but you never know). let sit for 5 minutes, then turn onto rack. store in fridge.
.....and a family secret: when we make into cake pans, we serve slices with a mixture of cream cheese and crushed pineapple. YUM!