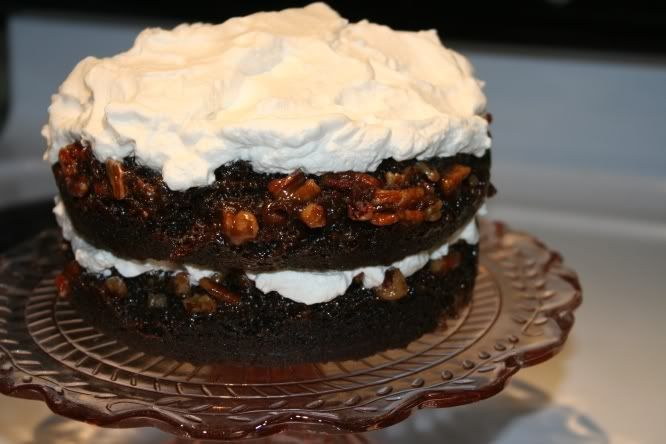 this cake usually calls for a devil's food cake "box" mix along with the homemade praline. thats okay with me, i suppose and i was gonna do it tonight, but all i could find was german chocolate. in fact, 3 boxes. well, i knew that would taste fine, but its not what i wanted. so i went on a search and found
this
. looked fucking aweseome, so thats what i did....and you better believe i will try that ganache frosting one day, but not tonight.
anyways....i made the cake batter first and let it sit. then i melted the praline caramel. that goes in 2 prepared cake pans. tonight i halved the recipe and made them in my FAVORITE deep 6-inch (wow, perv) cake pans....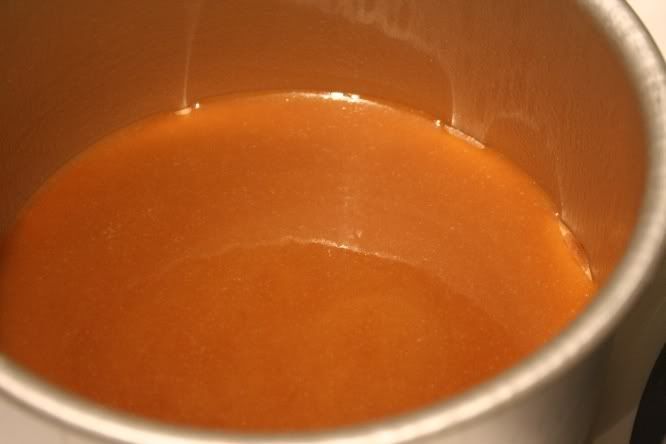 then pecans get sprinkled on top of the caramel, then the cake batter. spread batter to the edge and bake.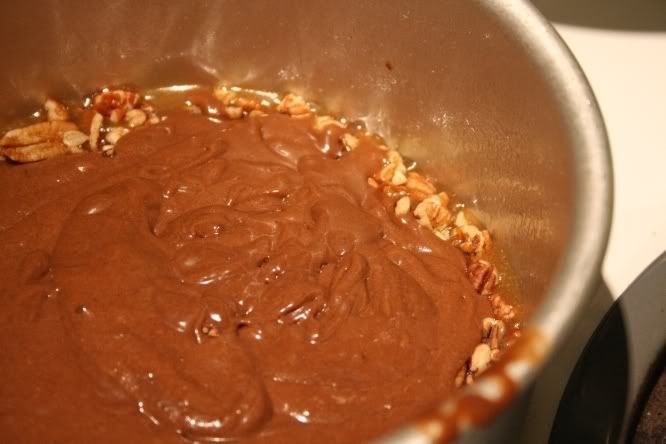 voila!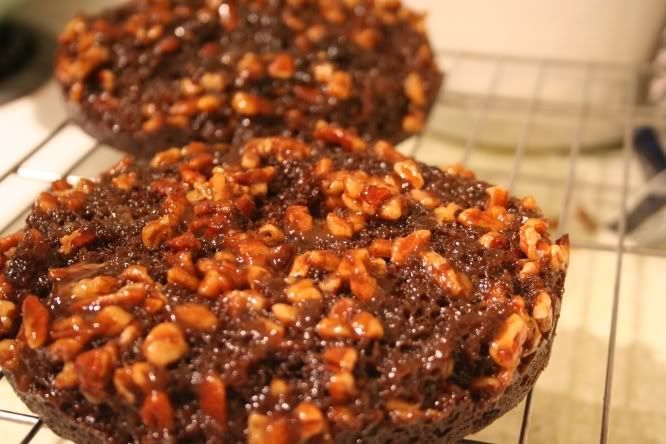 Chocolate Praline Cake:
~1/2 c. butter
~1/4 c. whipping cream
~1 c. firmly packed brown sugar
~3/4 c. coarsely chopped pecans
~if using the cake mix, add...
~1 1/4 c. water
~1/3 c. oil
~ 3 eggs
~~~~melt first 3 ingredients. divide into two prepared(buttered, parchment) cake pans (9inch). sprinkle pecans on top. then spread cake batter on top of praline mixture already in pans. bake @325 for 35-40 minutes. let cool in pans for 5 minutes, then turn out onto cooling racks.
~~~~beat whipping cream with powdered sugar and vanilla or coffee and put inbetween and on top of two layers.