this chutney helped us through 2 dinners. the first night it topped a rotisserie pork loin along side mashed potatoes and fresh green beans.....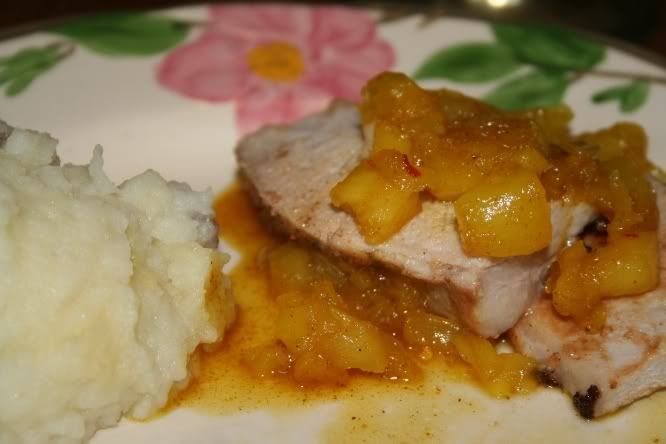 the 2nd night the pork cooked along with it and served with a rice and pea side.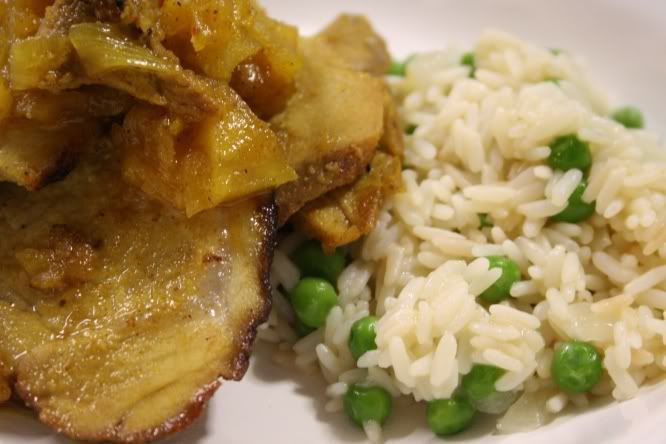 the next time i make this rice, i will make a post with the recipe. i discovered it on a friend's blog a month ago and it is my new best friend. i first labeled it a poor man's risotto, but i realized risotto isn't so much expensive as it is time consuming, so it is now called "lazy man's risotto"