this is a sandwich that my mom and i started making YEARS ago, before i was even married and still living in my childhood home. the orginal shopping list was this:
sun-dried tomato bagels
boar's head salsalito turkey
meunster cheese
garden vegetable cream cheese spread
however, publix no longer makes the sun-dried tomato bagels and i haven't bothered to look anywhere else, or look up a recipe. if you can get that flavor, do!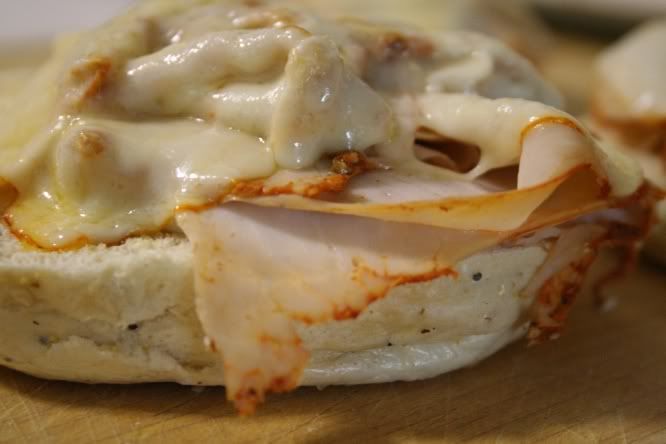 place turkey on bottom of bagel, put cheese on top and melt in toaster oven!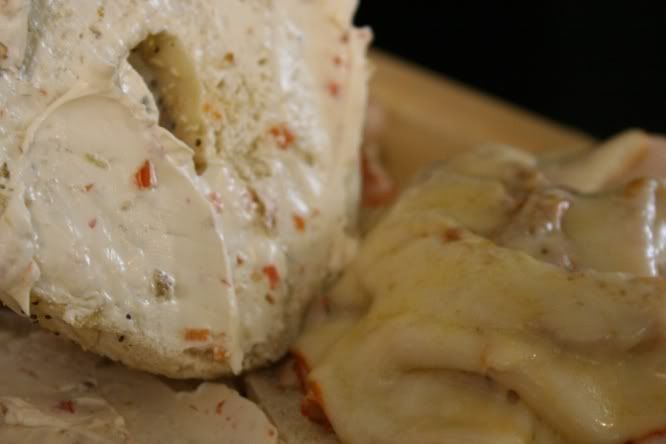 toast top as well and before eating/serving spread the warm top with the garden vegetable cream cheese. the more the better....YUM!
its delicious and a cute presentation and a little different then just a plain turkey sandwich!